Laat mij weten wanneer weer op voorraad is!
Laat je e-mailadres achter en we sturen je een mailtje wanneer dit product weer op voorraad is.
Add your review
Review Spalding SX-35 Complete 14-Piece Golf Set (steel shaft)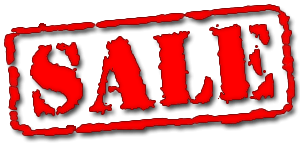 As a brand with a very long golfing history, Spalding is known for its fantastic value for money. This Spalding SX-35 'boxed' golf set is therefore remarkably well finished, nicely complete and has a very good price-performance ratio.
Golf clubs, golf sets and more
.
Returning products

(14 days to change your mind)

Customer service, e-mail:

Customer service: +31 (0)85-0602099

09:00-17:00 hrs / mon-fri

Reliable guarantees!

At least 12 months warranty
Spalding has enjoyed many PGA Tour successes in golf in the past. Nowadays, the manufacturer makes affordable boxed golf sets for starting golfers who want to be ready in one go. The years of experience are reflected in the SX-35 golf set with a somewhat modest design, but technically equipped with all the features that starting and intermediate golfers need to master the basics of golf. In this set, the irons and putter have steel shafts, the rest have graphite shafts.
The technique: subdued design, top specifications for beginners and slightly advanced golfers.
Would you like to start playing golf but first find out if this sport is right for you? Perhaps this SX-35 'boxed golf set' from Spalding is an excellent choice. In this category the composition of the number and type of clubs in the set is already made for you (fixed), perfectly tuned to starters who need a lot of forgiveness. As a result, exactly clean hitting of the ball is no longer 100% necessary to prevent the balls from flying left and right out of the court. Both the irons and the 'woods' (driver, fairway wood and hybrid clubs) have technology to keep control. Features such as clubs with a large sweet spot and a low centre of gravity ensure a predictable, higher ball flight so that hitting the ball straight ahead is no longer too complicated. The light graphite shafts (all clubs, except the putter) guarantee a lot of club speed with little annoying vibration when impacting the ball. This complete Spalding Tour 14-piece golf set comes with a tough, black and red cart bag. This bag is for this price range very neatly finished and sturdy. 
Irons with graphite shafts or steel shafts?
The irons in this Spalding SX-35 set are available with graphite shaft or steel shaft. If you prefer the lightest clubs possible and you don't like the violent vibration on your hands when you don't hit the ball perfectly, graphite shafts are perfect for you. If you prefer heavier, more feedback-rich clubs, then shafted irons are best. A matter of preference then... The driver, fairway wood, and hybrid clubs are always equipped with graphite shafts. 
Standard version
With so-called 'Boxed Golf Sets' the composition is fixed / determined and the implementation of the golf clubs is standard aimed at the largest possible group of golfers. Clubfitting is therefore not possible. However, the clubs can be provided with a thicker grip on request (at extra cost). 
Content:
This LEFT-HANDED 14-piece Spalding SX-35 golf set contains:
Driver 10,5° loft
Fairway wood 3 (18° loft)
Hybrid club 4 (24° loft)
Irons 6 to 9 
Pitching wedge (PW) and Sandwedge (SW) 
34 inch classic design 'Mallet' putter
3 pieces headcovers (driver, fairway wood, hybrid)
Luxury black cartbag
Matching rain hood
| | |
| --- | --- |
| Gender | Men |
| Colour | Black |
| Number of clubs | 10 |
| Bag type | Cart bag |
| Total score | 85 |
| Innovation level | 80 |
| Value for money | 96 |
| Quality standard | 86 |
| Game improving | 88 |
| Suitable for HCP | 18-54 |
| Shaft | Irons steel shafts, woods graphite shafts |
| Headcover | Incl. 3 headcovers (woods) |
| Other | Version for left-handed golfers |
| Warranty | This product has 1 year manufacturer's warranty |
Product reviews
Product reviews