Laat mij weten wanneer weer op voorraad is!
Laat je e-mailadres achter en we sturen je een mailtje wanneer dit product weer op voorraad is.
Add your review
Review Wilson Launch Pad Irons 5-PW 2020 (graphite shaft)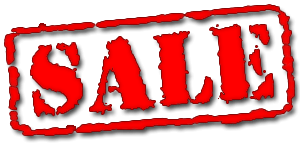 Wilson takes the Launch Pad irons down a new, very forgiving path. This hybrid irons set 'crosses' the advantages of hybrid clubs with 'normal' irons. The result is a fine, easy to play set of clubs with lots of power and control.
Please note: delivery times are currently longer than usual: 1 - 3 weeks
Golf clubs, golf sets and more
.
Returning products

(14 days to change your mind)

Customer service, e-mail:

Customer service: +31 (0)85-0602099

09:00-17:00 hrs / mon-fri

Reliable guarantees!

At least 12 months warranty
You can see it from afar: these Wilson Launch Pad irons with graphite shafts look different than average irons. However, there is a category of golfers who benefit from this type of hybrid irons. The construction and shape of the head may take some getting used to but this category of club is surprisingly forgiving. Much less 'Fat shots' (first the ground, then the ball) due to the large sole surface. Highly recommended for (starting) golfers who have difficulty hitting the ball cleanly.

The technique: cross between iron and hybrid
For the 2020 season, Wilson has created a beautiful cross between irons and hybrid with the Launch Pad irons to make golf easier. Due to the Hollow Design, a completely hollow construction, the club head is deep and the clubs feel very light and powerful. The Launch Pad Sole makes the sole very wide so that the club will not dig in if you hit too low and threaten to hit a lot of grass. Less loss of club speed and more distance are the logical consequence.

The weight distribution in the head of the club is really different than with regular irons. There is more space to put a lot of weight in the back of the head so the Moment Of Inertia (MOI) is much higher than with the better Game Improvement irons. Maximum forgiveness is therefore guaranteed. The construction also allows the sweet spot to be very large so that balls that are not touched cleanly will experience less deviation in the ball flight. This makes starting golfers who do not hit the ball so consistently, the target group for these irons. Also golfers with a lower swing speed embrace this technique because it is relatively easy to get more length in the ball flight. In short... They may look a bit odd, they are certainly effective, these very accessible Wilson Launch Pad hybrid irons.
MidSize grips ex-factory
With these Wilson Launch Pad irons the manufacturer has used MidSize grips in the standard version. Regardless of whether one has larger hands or not, it is known that the target group for these clubs shows more control over the ball flight when the grips are slightly thicker. They are only a few millimetres but thicker grips means for most golfers that they are less hard squeezed during the strokes and that relaxation causes better strokes.
Standard version
These Wilson Staff Launch Pad 2020 irons come standard with the lightweight UST Mamiya Recoil Graphite shafts and Wilson Staff WS-2 Crossline MidSize grips for increased comfort and control.
Fitting options: Feel free to call GolfDriver customer service (Tel.: +31 085-0602099) for personal advice or to discuss specific requirements.



| | |
| --- | --- |
| Gender | Men |
| Number of clubs | 6 clubs: 5,6,7,8,9 and PW |
| Total score | 89 |
| Technique / Innovation | 89 |
| Value for money | 88 |
| Quality standard | 87 |
| Game improving | 90 |
| Suitable for HCP | 12-54 |
| Shaft | KBS Tour 80 steel shaft |
| Grip | Tour Velvet MidSize grip |
| Head type | Hybrid - iron Hollow Design |
| Colour | Silver |
| Other | - |
| Warranty | This product has a 2 year manufacturer's warranty |
Product reviews
Product reviews