ReceiveGolfDriver.com GiftCard?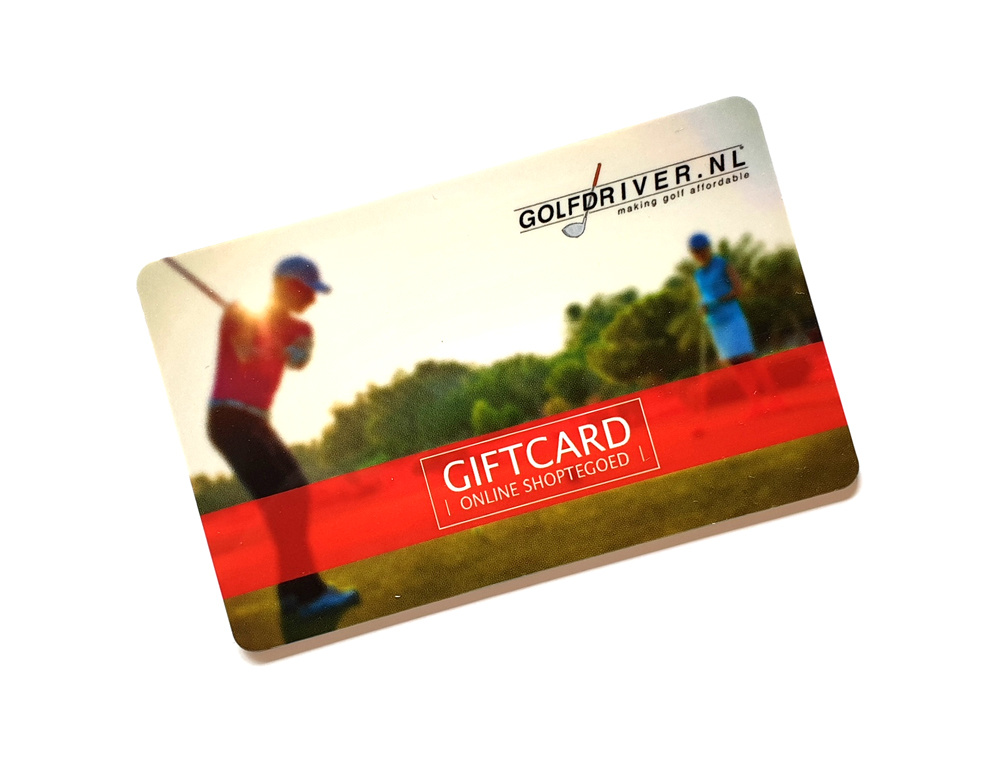 A GolfDriver.nl GiftCard is a nice gift to receive and even nicer to give away. Through our website, they are sold online in different denominations but there are also many products in our online shop where you receive a GolfDriver.nl GiftCard for free as an extra discount. This Gift Card gives you the right to extra discount on your next order so you can play golf even cheaper. 
The most sporty golf gift!
Are you looking for an original gift for a birthday or anniversary golfer? Surprise him or her with the GolfDriver.nl GiftCard. Also as a prize at your golf tournament, our Gift Card is very suitable. With the beautiful design, the solid PVC gift card with a full-colour printed cover is a super nice alternative to give as a gift to both him or her. The inside of the cover leaves space for a personal message and to indicate for whom the gift card is intended.
How does it work exactly?
The balance of the GolfDriver.nl Giftcard can be spent (also in parts) during a purchase on GolfDriver.nl. On the back of the giftcard is a unique discount code. In the cover is indicated what value the card represents. You can enter the discount code during ordering in the appropriate box in the check-out. The discount will be directly deducted from the total order amount. 
Will my gift card still work after I have returned my order?
A GolfDriver.nl Giftcard you received with an order will be invalidated if you have returned your order. The discount code on the giftcard can then no longer be used at GolfDriver.nl. 
GolfDriver.nl Gift Card Terms
- GolfDriver.com Gift Cards are valid for 1 year from the date of issue.
- Our gift cards are never redeemable for cash. 
- The GolfDriver.com Gift Cards will expire 1 year after they were issued.
- The GolfDriver.com Gift Cards will expire when cancelling/returning orders where the gift card was included.
- GolfDriver.com Gift Cards are transferable so perfect for gift giving.
- Each unique discount code on the back of the gift cards can only be used once.