Fitted Golf Clubs on GolfDriver
Fitted Golf Clubs on GolfDriver
Types and sizes of golfers.
Every human being is different. That is no different from golfers. Everyone has his or her own physique and height and although many manufacturers of golf clubs do tune their standard golf set to the largest group of 'average' golfers, there are sometimes good reasons to have your golf clubs 'custom fit'. Fitting out golf clubs means having your new golf clubs custom-made or with specific adjustments made on the basis of a measurement or fitting session.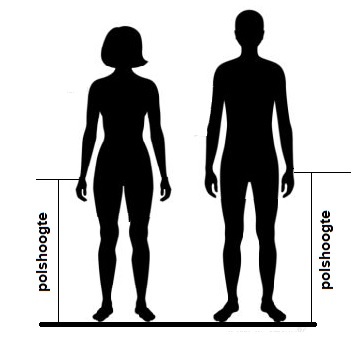 Is club fitting a necessity?
Many golf shops 'advise' to always opt for custom fitted golf clubs. In many cases this is nonsense. By discouraging the purchase of a standard golf set, many 'offline' golf shops try to keep you away from the much cheaper, online golf shops such as GolfDriver. So commercially important. Clubfitters often make you unwarrantedly afraid that you wouldn't be able to handle a standard golf set. In our experience, club fitting is certainly not always necessary. Of course, there are situations in which it is necessary. Very tall or very short people are often better off with adapted 'custom-made' golf irons. Low handicap golfers who want to get the most out of their golf equipment also often swear by a white-fitted golf set. Incidentally, this only applies to irons, because in all other clubs length and direction have nothing to do with each other.
Measuring is knowing?
Beginners and slightly advanced golfers with an average physique have little or no benefit from small fitting adjustments. This is about 85% of all golfers in the Netherlands. At that level, hitting or not hitting the ball cleanly outweighs minimal fitting adjustments. Only when you are much smaller or larger than average or your physique does not quite have the standard proportions, it makes sense to get 'measured'. Even if you have reached the level that you want and can get the most out of your clubs, only then club fitting is definitely recommended.
Measuring yourself? How does it work?
GolfDriver is an online golf shop. We do not have a showroom with our own club fitting facilities. The ideal working method is to get measured at a golf specialist / physical golf shop. For a small fee, they will be able to advise you on the necessary adjustments. Measuring yourself is not that complicated either. Then of course it is always wise to look around to find out where you can buy your set with the advised adjustments at the most advantageous price. Usually, this is not in the physical golf shop. If you would like to be measured but do not immediately feel obliged to buy a golf set there, you can save a few hundred euros.
Clubfitting and GolfDriver
You have been measured and want to buy a golf set with custom specifications? GolfDriver.nl will have your new golf set adjusted by the manufacturer to your desired specifications. Reassuring, because when the manufacturer fits the clubs to size, we know for sure that this is done optimally. This is in contrast to many physical golf shops where the quality of club fitting is sometimes far below standard. Apart from specific wishes for the execution of clubs with a specific type of shaft or grip, clubs are often ordered with requested adjustments in shaft length, lie-angle and grip size. We are open to your specific wishes!
Adjusting the shaft length

If you are too long or too short for the standard shaft length, you are standing with your club respectively too bent or too upright behind the ball. This makes it difficult to make a good swing movement and the forced rotation of your body can cause serious physical complaints. Adjusting the shaft length is then certainly advisable.
Adjusting the lie angle
The 'lie angle' is the angle between the sole (bottom) of your clubhead and the shaft. During your stroke, the head should be straight on the ground (parallel). If this is not the case, it often has to do with the length of the shaft. With long golfers, the sole of the clubhead often only touches the ground with the front (toe). With small golfers, this is exactly the other way around. When hitting, the ball does not start straight but goes left or right (red dotted line on the picture on the right). Adjusting the lie angle cancels this.
Adjusting the grip
A wrong grip thickness for you can be a cause of badly beaten balls. Every golf pro can tell you not to squeeze your grip too hard during your stroke.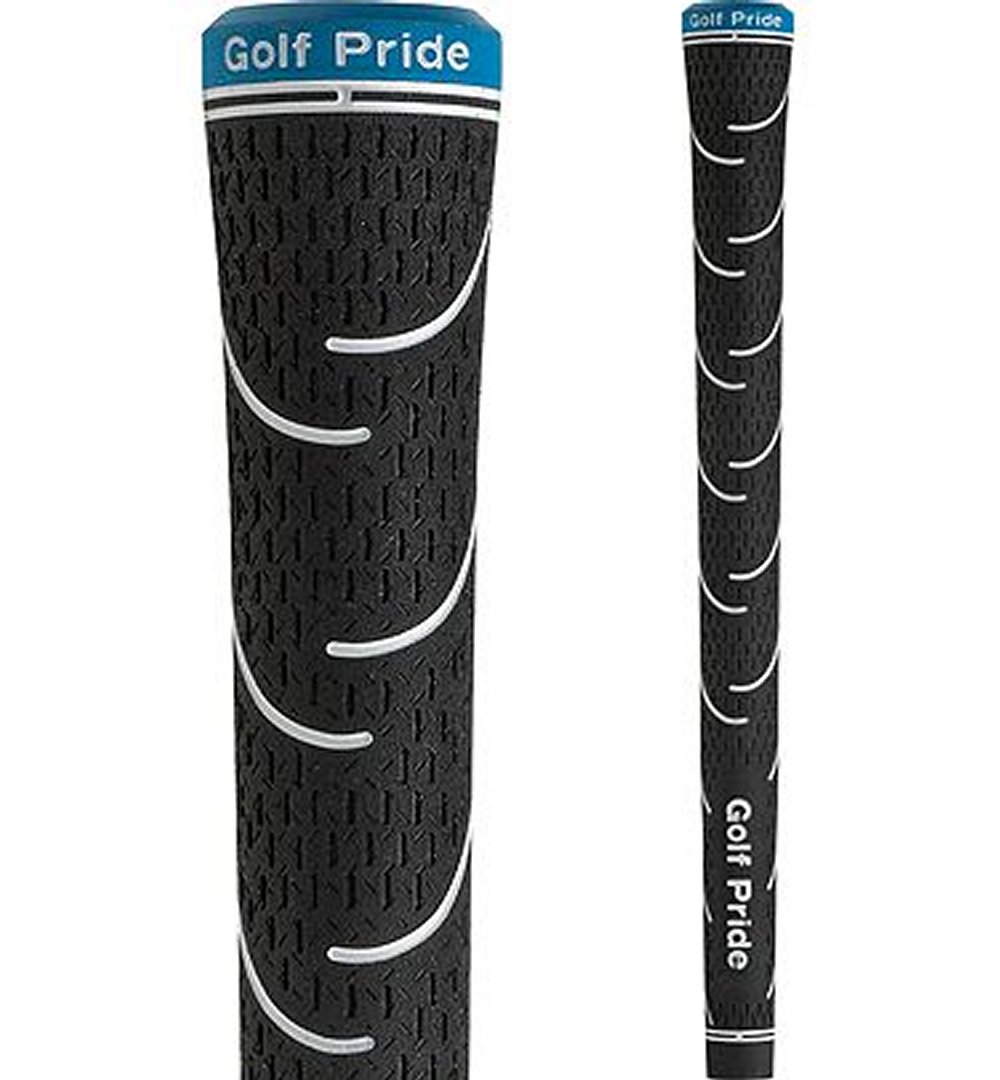 If a standard grip is too thin for your hands or so worn out that it has become too slippery, you quickly squeeze your grip too hard to prevent the club from flying out of your hands. Squeezing too hard will affect the ball's direction of departure. Your grip is stuck to your shaft with a layer of double-sided tape. To make the grip thicker, an extra layer (or more) of tape is wrapped on the shaft before the grip is stuck. This makes the grip a little thicker. At GolfDriver we supply irons with grips with a maximum of 4 extra layers of tape underneath so that the club fits perfectly in your hand.
Which sets on GolfDriver can be adjusted?
The manufacturers of our range of golf sets can supply the clubs with the modifications we have indicated. However, these are only the current, new collections of golf clubs. Clubs from older collections of golf clubs are already in standard version in stock and can therefore no longer be adjusted in length. These products are therefore always supplied in the standard factory version. At most, the grip can still be adjusted (on request and at extra cost).
Do you still have questions after this story? Please contact our GolfDriver customer service. Have fun shopping!