Shipping your order on GolfDriver
The orders you make on GolfDriver.nl, are sent by us (insured) with the parcel service of DPD. This logistics service provider is fast and reliable and thanks to the Track & Trace code, which you will receive from us when we have sent your package, your shipment can be easily followed. If you order a stock product on workdays before 15:00 hours, we will ship the same day and the delivery in the Netherlands, but also in Belgium and Germany is normally within 1 to 3 days! Shipping to other EU countries is also no problem, but often takes a little longer.
Pick up in Schoonebeek (NL)
You can also collect your order from us in Schoonebeek (Drenthe, NL). At our address, you will not find a large golf-shop showroom, but an office with a warehouse. It is also possible to view a product (in stock) before you buy it. If you would like to visit us, please make an appointment in advance so we can make time for you. The visiting address is Norbruislaan 1 in Schoonebeek (NL). 
Delivery to the nearest DPD Parcelhop!

Having your order delivered to a DPD Parcelhop near you is also possible on GolfDriver by checking this option at check-out. You then decide for yourself at which DPD Parcelshop you want to pick up your package. This is nice because you do not have to wait at home for the DPD deliverer, but can simply pick it up when it suits you best. This option is also ideal if your parcel contains a gift or surprise for a roommate. Maximum flexibility on GolfDriver! This handy, extra service with no additional costs. But please note: with a DPD parcel shop delivery a parcel may not be larger than 100 x 50 x 50 cm. Otherwise, the package may be refused by the parcel shop... 
Free shipping within the Netherlands, Belgium and Germany of orders above € 100
With GolfDriver.nl, you pay no shipping costs for orders with an order value above € 100.00 to be delivered in the Netherlands, Belgium or Germany. For smaller orders, shipping costs in the Netherlands are always € 5.95. If you live in Belgium or Germany, shipping costs are € 7.95. For shipping rates to other European countries (E.U.) please refer to the table below.


Delivery time
The delivery time of the order has a minimum of 1 to a maximum of 3 working days unless a different delivery time is specifically stated for the product in question, or if there is an unexpected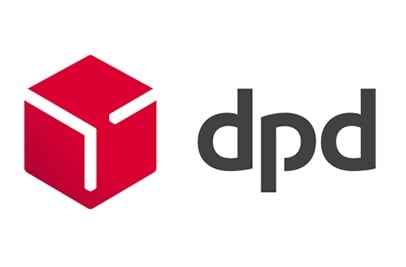 delay on the part of the manufacturer or importer. The literal shipping time (while in transit) within the Netherlands is usually only 1 workday and very sometimes 2 workdays. Shipping to Belgium, Germany, and the rest of Europe usually take 1 to 3 workdays. All parcels are automatically insured and with the Track & Trace system you can find out at any time where your parcel is and what status the shipment has. You will always receive an automated e-mail notification from our sales system when the parcel is actually dispatched. DPD will immediately send you the Track & Trace code of your parcel so that you can track your shipment and adjust it if necessary. If you still haven't received anything 3 working days after the shipment notification, please contact us via customer service.