Shipping & Returns
Shipping & Returns
Shipping your order on GolfDriver
The orders you make on GolfDriver Golf shop will be sent by us (insured) with the parcel service of DPD. This logistics service provider is fast and reliable and thanks to the Track & Trace code, which you receive from DPD when we ship your package, your shipment can be tracked neatly. If you order a stocked product before 15:00 hrs, delivery in the Netherlands and often also in Belgium and Germany is between 1 to 3 business days.
Pick up in Schoonebeek (NL)
You can also collect your order from us in Schoonebeek (Drenthe, NL). At our address, you will not find a large golf-shop showroom, but an office with warehouse. It is also possible to view a product (in stock) before you buy it. If you would like to visit us, please make an appointment in advance so we can make time for you. The visiting address is Norbruislaan 1 in Schoonebeek (NL). 
Delivery to the nearest DPD Parcelhop!

Having your order delivered to a DPD Parcelhop near you is also possible on GolfDriver by checking this option at check-out. You then decide for yourself at which DPD Pakketshop you can pick up your package. This is nice because you do not have to wait at home for the DPD deliverer, but can simply pick it up when it suits you best. This option is also ideal if your parcel contains a gift or surprise for a roommate. Maximum flexibility on GolfDriver! This handy, extra service will cost you nothing extra. But please note: with a DPD parcel shop delivery a parcel may not be larger than 100 x 50 x 50 cm. Otherwise, the parcel will be refused by the parcel shop... 
Free shipping of orders (within NL) above € 100.00
At GolfDriver you do not pay any shipping costs for orders with an order value above € 100.00 that have to be delivered in the Netherlands or Belgium. For smaller orders, the costs for shipping your order in the Netherlands and Belgium are always € 5.00. If you live in Germany or Luxembourg the shipping costs are € 7.50. If your order value exceeds € 500.00 then shipping to these countries is also free. Look for shipping rates to other European countries in the table below.


Delivery time
The delivery time of the order is a minimum of 1 to a maximum of 3 working days unless a different delivery time is specifically stated for the product in question or if there is an unexpected delay on the part of the manufacturer or importer. The literal shipping time (on the way with the parcel post) within the Netherlands is usually only 1 workday and very sometimes 2 work days.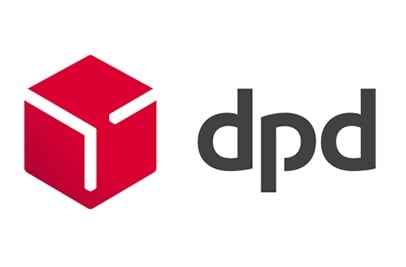 Shipping to Belgium, Germany, and the rest of Europe usually takes 1 to 3 workdays. All deliveries outside of Europe takes 3 to 7 workdays. All parcels are automatically insured and with the Track & Trace system you can find out at any time where your parcel is and what status the shipment has. You will always receive an automated e-mail notification from our sales system when the parcel is actually dispatched. DPD will immediately send you the Track & Trace code of your parcel so that you can track your shipment and adjust it if necessary. If you still haven't received anything 3 working days after the shipment notification, please contact us via customer service. 
Returning
At GolfDriver.nl you can return your order within 14 days as stated in the legislation of the Dutch consumer law. This is free although the shipping costs for returns are always for your own account unless we have made a mistake. The latter rarely happens by the way. If possible, we ask that you return the product to us in as unused and original packaging as possible. On the return of products purchased at GolfDriver.nl the following articles 6,7 and 8 are applicable of the delivery conditions drawn up by Stichting Webshop Keurmerk and Stichting Consuwijzer. 
Return address:
GolfDriver Europe BV
Attn. department returns
Norbruislaan 1
7761CG Schoonebeek
Please include (a copy of) the packing slip in the return package so we can see who it came from.
You have the right to cancel this contract within 14 days without giving any reason. The cancellation period will expire after 14 days from the day on which you acquire,or a third party other than the carrier and indicated by you acquires, physical possession of the last good. To exercise the right to cancel, you must inform us: GolfDriver Europe BV, Norbruislaan 1 - 7761CG - Schoonebeek, [email protected], +31 085 - 0602099 of your decision to cancel this contract by a clear statement (e.g. a letter sent by post, fax, or e-mail). You may use the attached model cancellation form, but it is not obligatory. To meet the cancellation deadline, it is sufficient for you to send your communication concerning your exercise of the right to cancel before the cancellation period has expired.
Effects of cancellation If you cancel this contract, we will reimburse to you all payments received from you, including the costs of delivery (except for the supplementary costs arising if you chose a type of delivery other than the least expensive type of standard delivery offered by us), without undue delay and in any event not later than 14 days from the day on which we are informed about your decision to withdraw from this contract. We will make the reimbursement using the same means of payment as you used for the initial transaction unless you have expressly agreed otherwise; in any event, you will not incur any fees as a result of such reimbursement. We may withhold reimbursement until we have received the goods back or you have supplied evidence of having sent back the goods, whichever is the earliest. You shall send back the goods or hand them over to us, without undue delay and in any event not later than 14 days from the day on which you communicate your withdrawal from this contract to us. The deadline is met if you send back the goods before the period of 14 days has expired. You will have to bear the direct cost of returning the goods. You are only liable for any diminished value of the goods resulting from the handling other than what is necessary to establish the nature, characteristics and functioning of the goods.
The right to cancel does not exist for the following contracts:

• Contracts for the supply of goods that are made to the consumer's specifications or are clearly personalized.

• Contracts for the supply of goods which are liable to deteriorate or expire rapidly.

• Contracts for the supply of sealed goods which are not suitable for return due to health protection or hygiene reasons and were unsealed after delivery.

• Contracts for the supply of goods which are, after delivery, according to their nature,
inseparably mixed with other items.

• Contracts for the supply of sealed audio or sealed video recordings or sealed computer software which were unsealed after delivery.

• Contracts for the supply of alcoholic beverages, the price of which has been agreed at the time of the conclusion of the sales contract, the delivery of which can only take place after 30 days and the actual value of which is dependent on fluctuations in the market which cannot be controlled by the trader.

• Contracts for the supply of sealed audio or sealed video recordings or sealed computer software which were unsealed after delivery.

• Contracts for the supply of a newspaper, periodical, or magazine with the exception of subscription contracts for the supply of such publications.