Special offers!
Special offers!
Our premium brands
Our premium brands
Only A-brands at GolfDriver.nl
About the GolfDriver Europe company
About the GolfDriver Europe company
... and other news.
Golf shopping at GolfDriver.nl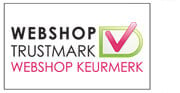 Our slogan, 'Making Golf Affordable', tells our vision: Since 2009 GolfDriver.nl delivers new, A-brand golf equipment in the Netherlands and Belgium for razor-sharp prices without any fuss, but with service and reliable guarantees. With us you do not pay for a fancy showroom, an expensive storefront or shop staff. At GolfDriver.nl many price-conscious golfers pay the best price for premium A-brand golf equipment, well packaged, insured and delivered quickly. The shipping within the Netherlands is free for orders over € 100! Shipping to Belgium and Germany is free for orders over € 500... If you order before 15:00 on working days, your package will be shipped the same day! Often delivery is within 24 hours!
And what about guarantees? Our customers can buy their golf equipment 'with peace of mind' on GolfDriver. Not only do all products have a minimum of 1 year and often even 2 years warranty. We are also affiliated with Stichting Webshop Keurmerk, which means that we do business according to the terms and conditions of delivery drawn up by De Consumentenbond and Stichting Consuwijzer. Here, matters such as warranty, returns, and safety are laid down and therefore well regulated. A great deal of attention is also paid to safety and reliability in shipping. For example, parcels are sent to you insured via DPD, which means that you can track your shipment thanks to a Track & Trace code. Already convinced?
Corona update 1 July 2022
You have come to expect us to deliver your orders with lightning speed. For products that are in stock (our site shows that 'real time') still applies that if you order before 15:00, Read more... The package will be shipped the same business day. Although our webshop is simply 100% 'open' and our service unchanged, both Corona and Brexit have a solid impact on the functioning of our manufacturers and suppliers. As a result, delivery times of non-stock items are difficult to predict and often longer than usual. Corona makes online shopping more popular than ever. Parcel services are also overburdened, regularly requiring additional time to deliver our packages. There is an incredible amount of hard work going on there to keep delivery times as short as possible. Our and your patience is sometimes tested, but we hope you can understand. Thank you for that.
What about those free GolfDriver Gift Cards?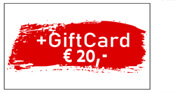 We are regularly asked how it works with the free GolfDriver GiftCards we give out with some products on GolfDriver. Well... that's simple. Read more... We will gladly explain it to you with an example. For example, you buy a product where +GiftCard € 20,- is mentioned. This GolfDriver Gift Card is delivered free of charge as a gift with the product ordered. You can use the code on the back of the gift card with your next order to get an extra € 20,00 discount! You can enter the discount code in the appropriate box during your next purchase and the extra discount will be deducted immediately! That's a nice bonus. Read more about our GolfDriver Gift Card here.
Always time for something new!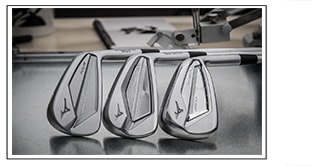 To take stock of the situation, I would like to know whether my golf equipment is still to my satisfaction. Or will I go shopping Read more... for something new? If so, then you are more than welcome here at GolfDriver. Prices are at their lowest at this time of year and there is a lot of discounted, flared golf equipment for sale. Compare with other shops :-) All our products are A-brands, brand new, and come with full guarantees! 
Nowhere is it so attractive to browse through the assortment as on GolfDriver. The latest collections of golf clubs, golf bags, and golf trolleys are widely displayed at attractive, competitive prices. The number of GOLF SALE products is also enormous this year. There is a lot to save in our online golf shop. You probably already know that. All products are brand new and come with full factory warranties. If you want to buy golf equipment from the very latest collection, you can of course. However, you can also visit our GOLF SALE for a considerably discounted golf article from an 'old' collection. Here you will find a wide range of golf products sold at rock-bottom prices! But beware: do not hesitate too long because the best bargains are often sold out first. By the way, the advantage of these latest collections is that they are equipped with the latest, smartest innovations! Then you will be up to date again for the time being! At GolfDriver the choice is yours...
Also 'fitted' golf clubs on GolfDriver!
Clubfitting is 'the specific adaptation of golf clubs'. Contrary to what is often claimed in the 'old-fashioned' golf shops, club Read more... fitting is by no means 'necessary' for every golfer. As you can see online at some of our iron sets, the new collections include fitting options and we can supply your clubs with your personal specifications. Our manufacturers 'fit' for us so that it really is on a level (that sounds obvious but with too many golf shops the fitting quality is far below standard). If you have any questions about club fitting, please see HERE for more information or call our helpful customer service.
Top customer rating for GolfDriver on TrustPilot!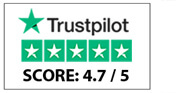 At GolfDriver we like to make our customers happy. After all, we are in a fun industry! It is always fun when our passionate Read more... efforts are appreciated. Our customers more and more often leave a review on the largest review organization in the world TrustPilot.nl. At this moment we score a 4.7 (maximum 5) and we can only celebrate that with even better service and even better prices. Customers... thank you for the appreciation!